Aviation Engineered Solutions
Engineered solutions designed specifically for the Aviation Industry.
At Liftsafe Fall Protection we have access to a full in-house engineering, design, and fabrication team. We specialize in Aviation and Aerospace Engineered Solutions. If you are interested in learning more about how our Engineered Solutions can increase safety at your facility, contact us below to request more information.
Our Primary Engineered Solutions
Whether it's initial provisioning or a new maintenance program, questions on repurposing existing tools or creating a custom solution, we have the expertise to assist. When there is a process issue that persists, or a simple requirement for engineering approval, we are only an email or phone call away. We take on issues that are both small and large and collaborate with our clients to find safe and legal solutions.
We always consider customer needs in terms of safety, compliance, operational requirements and financial factors when providing solutions. A business plan and cost analysis will be provided upon request. We provide concepts and follow through to completion of the project, developing and adhering to KPI measurements during all phases of a new project. We also assist customers in calculating return on investment (ROI) for any proposed solutions.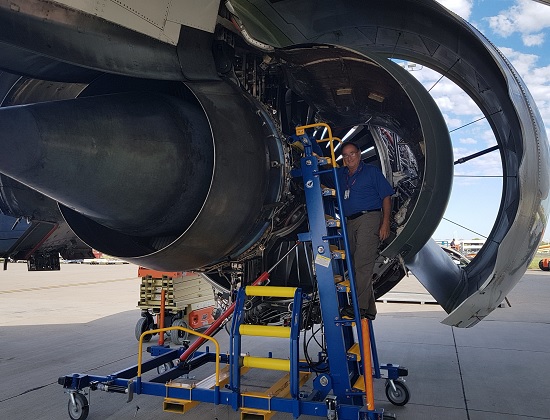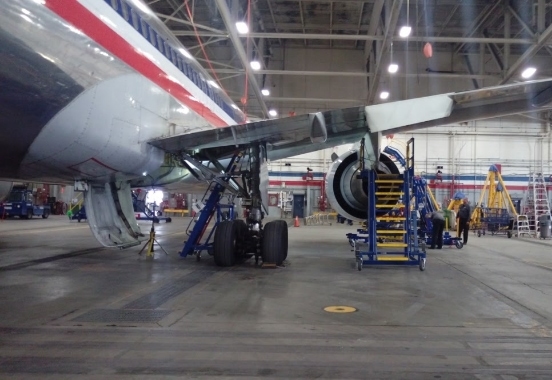 With our state-of-the-art web-based data collection system, we can provide full compliance scheduling, recurring maintenance and mandatory safety inspections. This can be done via pre-alert emails and advanced scheduling, ensuring the operator/owner meets compliance at all times and ensures machine down times have minimal or no impact on production.
All industry standards such as ANSI, ASME, SAE and CSA as well as manufacturer's requirements will be adhered to within the scope of maintenance performed. Individual owner requirements can be built into the maintenance program, and tailored to operational requirements. We will ensure compliance with each customer's Safety Management System (SMS).
Safety and compliance scheduling and tracking are monitored at customer's request. Learn more about our completely digital paperless reporting here. All inspection and repair documentation can be found online via a secure customer portal.
Our team of engineers and technicians can assist the end user and/or operator in developing their own equivalency policy process and standards. We can then provide equivalency data and certification based on the published processes and standards of the customer. The source data provided will be available on the customer portal at all times for audit and general reference purposes. Equivalency is based on intended use, rather than direct tool to tool comparisons. The goal of our equivalency support is to quickly and easily determine and identify commercial tooling equivalents.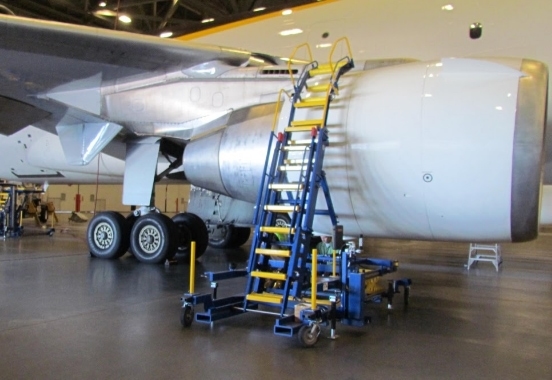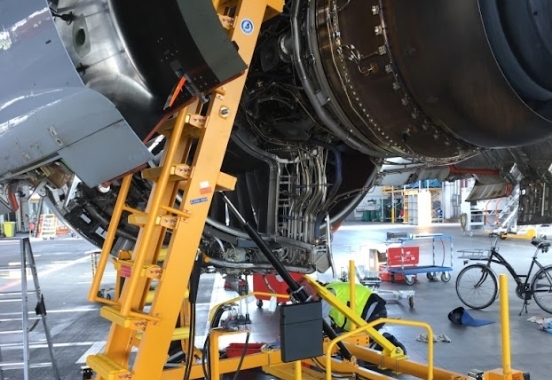 Hangar and Facility Utilization Solutions
Warehouse and manufacturing space expertise is one of our core strengths. We will assist and provide solutions based on best practises, customer operational needs, safety and compliance.
This applies to material handling, aircraft grooming, maintenance and parking (both short and long term). Maximum use of available space while ensuring safety compliance at all times is built into all of our solutions. These recommendations extend from aircraft wide body hangars to component shops and support facilities.
Periodicity Standards and Intervals
Tracking all maintenance actions to international standards, we can create a maintenance program for all your aircraft support systems based on manufacturers' standards and/or operator experience and historical data. Via the web application, we and the end user can monitor trends and data, adjusting periodicity and intervals as required. Accuracy goals are under complete control and visible at all times by the customer. Together with the customer SMS program, complete control and compliance of all aircraft support equipment and tooling is not only possible but a reality.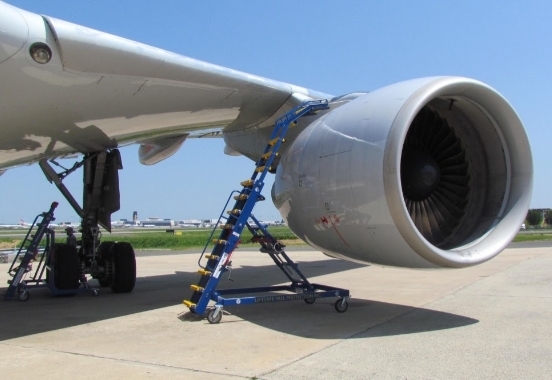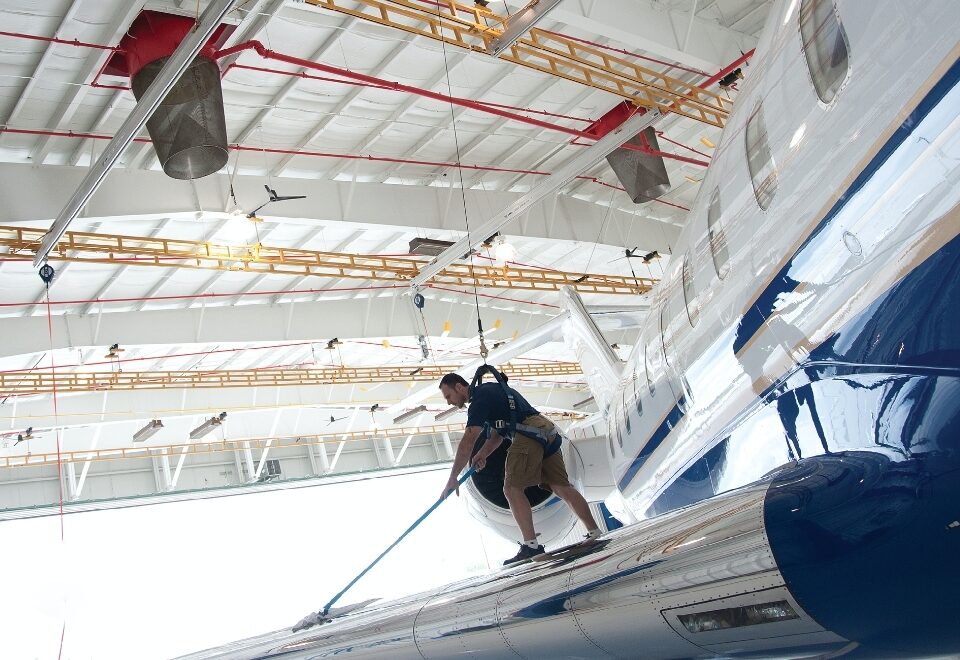 The challenges faced in the Aviation Industry in regards to fall protection during aircraft maintenance and repairs are highly unique and specialized.
We recognize the need to provide reliable products to ensure optimum safety during routine aircraft maintenance, as well as systems that require minimal setup time to operate. With this in mind, we have developed a number of fixed and portable systems designed specifically for the Aviation Industry.
Our aviation fall protection system configurations include:
Liftsafe Fall Protection designs, engineers and fabricates custom aircraft maintenance platforms, access stands and ground support equipment. Working with our customers, our solutions are engineered for specific aircraft, to provide reliable and durable fall protection compliant units. Through rigorous product testing and evaluation along with our vigilant focus on end user feedback, we continuously improve our products to perform when it counts.
We custom design maintenance platforms in order to suit customer requirements. These platforms are always designed in order to meet or exceed the applicable required safety regulations. Personnel safety, accessibility, modular construction, maintenance, and ease of set-up for re-configuration are often key factors included within the design of these platforms.
These platforms can be designed and tested in accordance with ANSI-ASC A14.7 and BS EN 131.7 including CE Certification.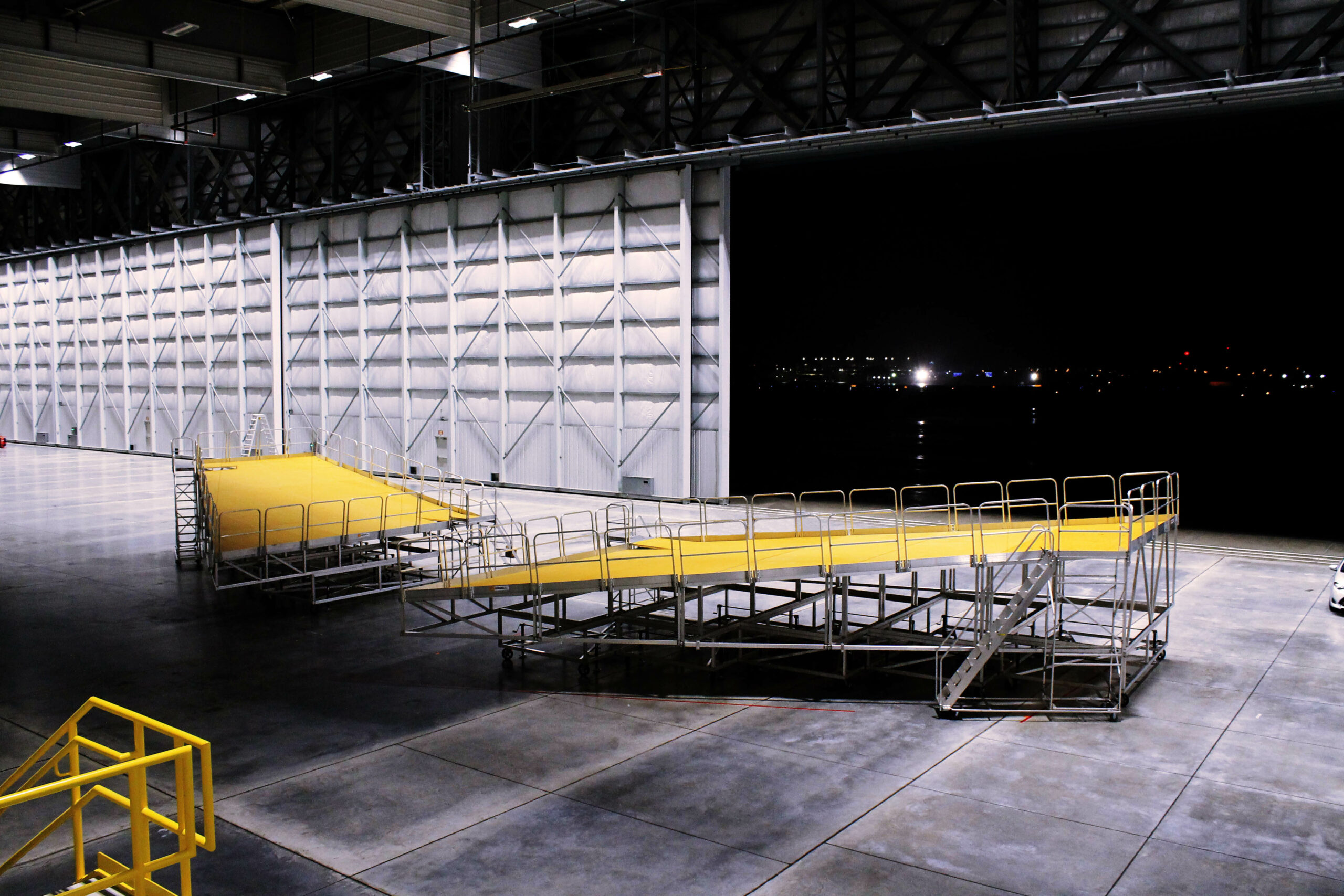 Liftsafe Fall Protection offers combined specialty engineering from multiple areas that come together for each project we engage in with our clients.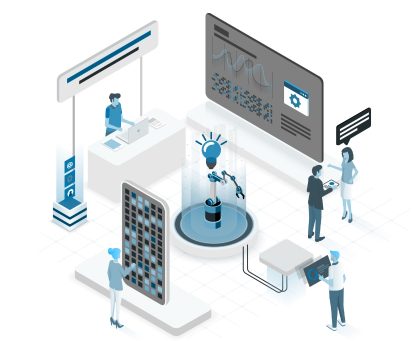 Each project is a collaboration with your internal project team and comes with technical support and guidance throughout each phase. Liftsafe also has a 30,000 sq ft fabrication facility with CWB Certified Welders that work with our engineering team to build many of our engineering projects.
Standards and Associations
We offer a huge selection of products and quick quotes for what you're looking for
Give us a call. Our friendly customer service staff are on hand to help you.