Wall Mounted Truck Netting Systems (Pit Netting)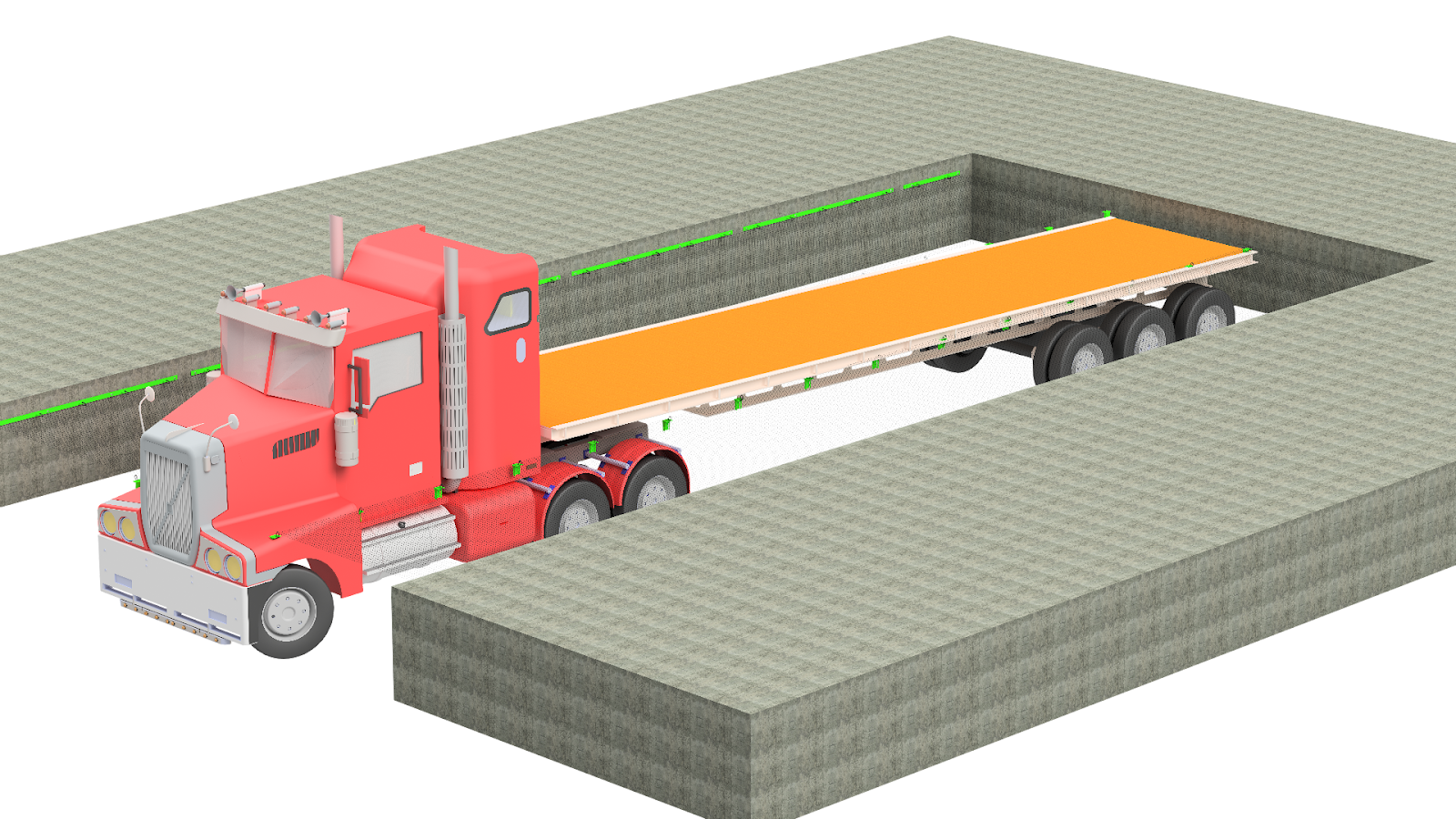 The Wall Mounted Truck Netting System, also known as our "Fill in the Gap System," protects small gaps between the shop floor and trailer bed in recessed bay applications where a post and net system is not suitable. The nets are attached to the facility wall by cable or a flat bar/pad eye setup. The net then hangs from the attachment hardware and is attached to the trailer with stake pockets when a flatbed is in place. Recessed bay applications can be particularly dangerous to workers, and our system ensures that all facility areas are protected.
Specifications
Features & Benefits
Applications
Regulations
CATALOGUE
Specifications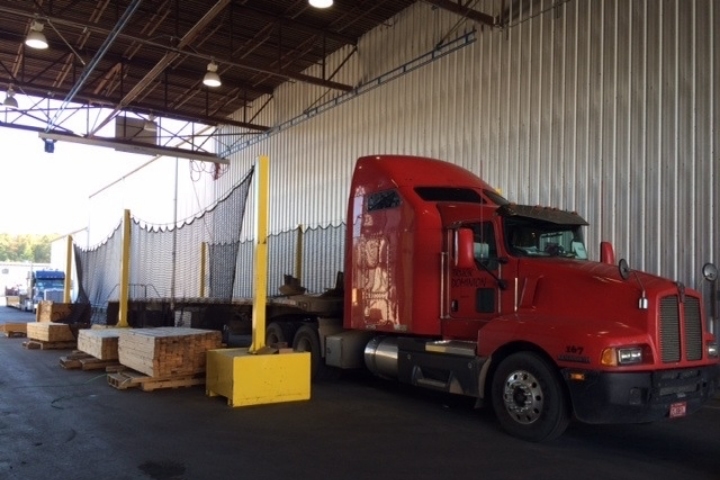 Bases: 4000 lbs (2 tons per base)
Custom net sizes based on each project
Material: 3000 lbs net – Nylon
Knotless netting, sewn rope border
U.V. protection
Net Colour: black
Fire rated (FR) (NFP 701)
Load rated netting panels (2500#)
Engineered Offset Brackets
Customized Solutions Available
Features & Benefits
Applications
Regulations
CATALOGUE
Frequently Asked Questions
Learn more about our team and what sets us apart as industry experts in fall protection, ground support and material handling industries.
Dive into the latest netting options our team has to offer. This catalogue will provide a complete overview of our products and services.
Our team is committed to providing the highest level of customer service. If you didn't find the information you were looking for, please contact us.
We offer a huge selection of products and quick quotes for what you're looking for.
Give us a call. Our friendly customer service staff are on hand to help you.