When you require access to your rooftop, but don't have a rooftop hatch, a fixed access ladder is one of the safest ways to access your rooftop. Many regulations are in place in order to ensure that permanently fixed ladders are safe to use and to ensure they continue to be safe to use for the duration of their lifetime. Our ladders are engineered in order to support reasonable loads, while our cages are designed in order to ensure the safety of the climber, while also ensuring that an appropriate width is available for ease of movement.
The Liftsafe Ladder Fall Protection Checklist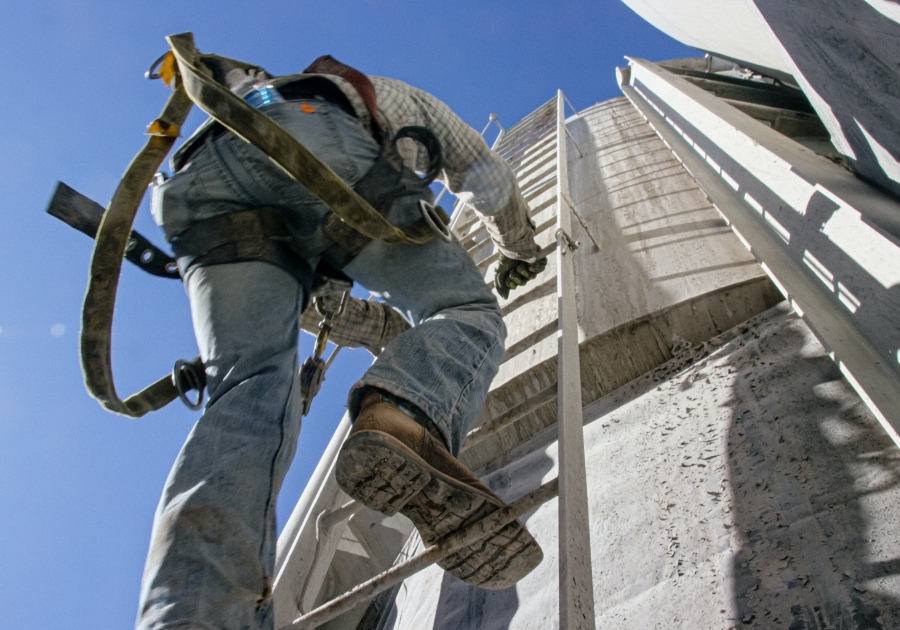 Cable Based Fall Protection
Consider our cable based lifeline system to improve your facility's safety. Liftsafe Fall Protection cable-based lifelines come in a variety of options and can easily be installed in numerous workplace environments. These lifeline systems will cover larger surface areas than a traditional fall protection system, while easily accommodating your existing facility space without restricting worker mobility. Take a closer look below at the different lifeline systems available.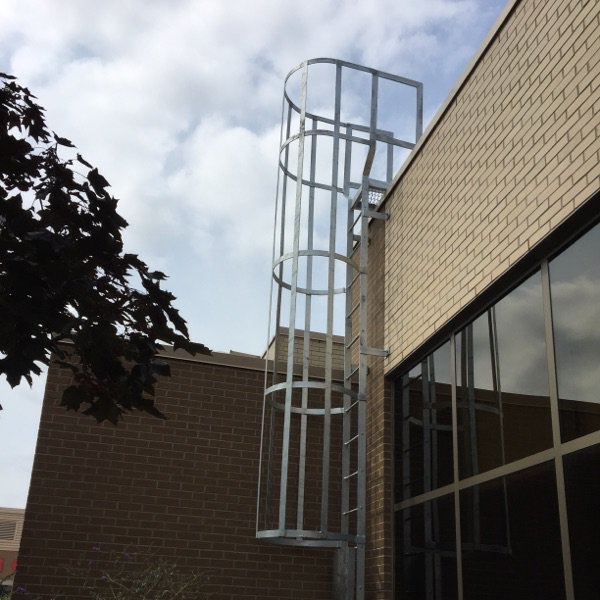 All of our fixed access ladders are designed in order to be a permanent and safe means of rooftop access, and can if needed be built with a cage if the ladder is more than five metres above the grounds, roof or floor level. We will design your rooftop access ladder to ensure that both the ladder and the cage provide your workers with a comfortable, efficient, and safe solution for whenever rooftop access is required.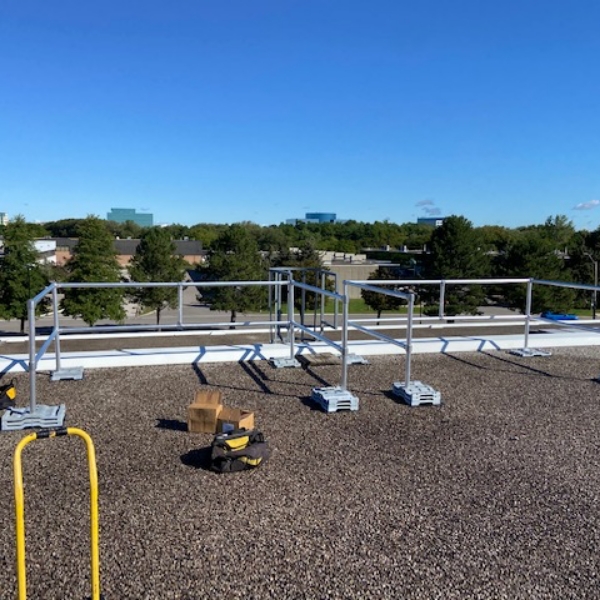 Our LadderGuard Guardrail systems are counterweighted, freestanding fall protection systems which utilize our nesting base plate design to ensure optimum weight is allotted at engineered approved points while eliminating the need to attach directly to the roof membrane.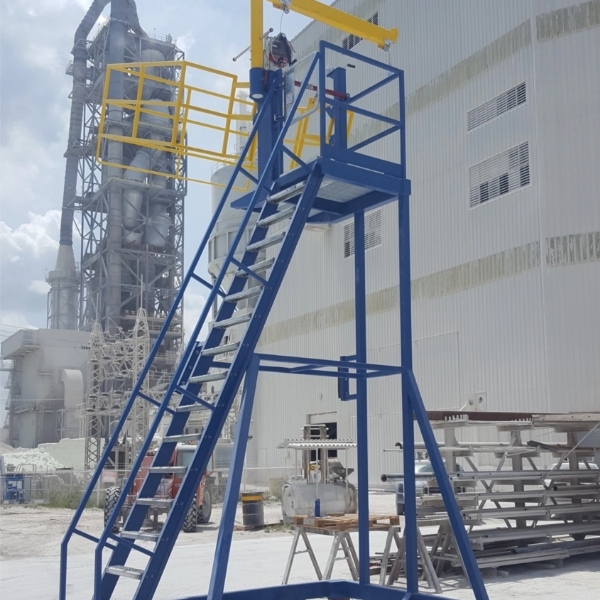 This custom designed railcar access ladder was designed to allow easy access to the tops of several styles of railcars. The unit uses a ramp access to accommodate different heights of cars. It also comes with a winch-operated guardrail system that lowers down over the hatch area of the railcar.
When cleaning the tanks with the hatch open, users have access to a man-rated davit/retrieval system. This system is incorporated into the main frame and can be used for an emergency extraction and fall protection when entering the tank. The unit can be towed or moved with fork pockets.
Check out our most recent custom projects featuring a variety of aviation access products, Netting Safety Systems and Fall Protection Equipment designed with a specific task, facility or project in mind.
Check to see what federal & provincial regulations for working at heights and fall protection are and which RoofGuard systems help you comply.
Our team is committed to providing the highest level of customer service. If you didn't find the information you were looking for, please contact us.
Learn from the experts about safety topics related to working at heights, warehouse safety and ladder safety. Browse our resource library.
We offer a huge selection of products and quick quotes for what you're looking for.
Give us a call. Our friendly customer service staff are on hand to help you.