Fixed access ladders have multiple points to consider when it comes to safety and regulation requirements. There is the ladder itself, it's construction, how it is attached to your building, steps, spacing and load rating. There are ladder safety systems that are required based on the height, location and application of the ladder. Then there is Working at Heights regulation for safe entry and exit of personnel when using the ladder.

Liftsafe Fall Protection works with you to make sure that your fixed access ladder system meets or exceeds the latest Federal and Provincial ladder regulations.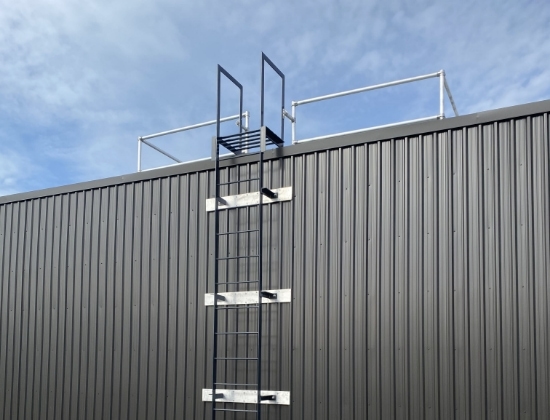 Liftsafe Fall Protection (LFP) offers a complete line of fixed access ladders, fabricated to meet your exact requirements. Our ladders are a permanent fixture that allows access to elevated surfaces (ie; rooftop).
View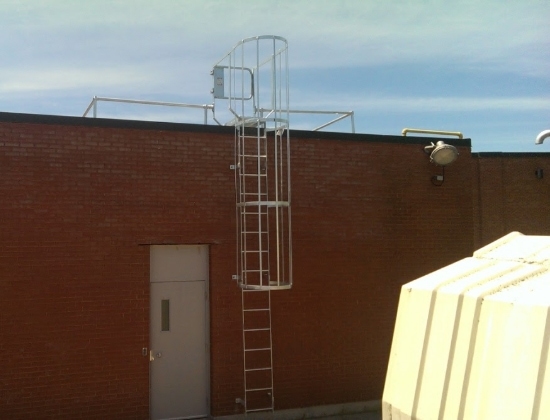 Ladders safety systems offered by Liftsafe Fall Protection fall into three different categories; Cable based fall protection (lifelines), Safety Cages and Leading Edge Fall Protection (LadderGuard).
View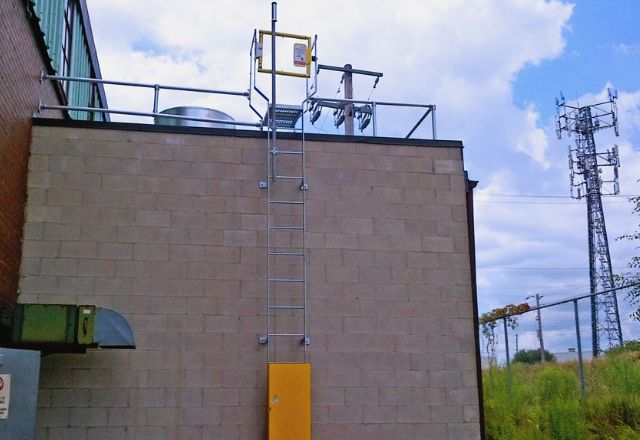 Avoid working at heights noncompliance with LadderGuard. A system of guardrails designed to create an egress from the leading edge of a rooftop when entering or exiting a fixed access ladder.
View
What our clients are saying
Delta Airlines has purchased 17 of the Liftsafe Engine Access Stands, for stations all around our system.

We use them in both the line maintenance and hangar maintenance to accomplish work on the engine and pylons for our wide-body aircraft. These stands are an excellent solution to a longstanding problem - providing fall safety protection in difficult to reach areas. The stands are of high-quality construction and provide a unique solution to a challenging fall safety concern. We would highly recommend this product.
We would like to thank all involved in the design, construction and installation of the horizontal lifeline systems on the lighting grid platforms at Rogers Centre. We also appreciate your recommendations regarding fall arrest and rescue equipment.

The horizontal lifeline system is user-friendly and provides the additional security for workers that we hoped it would. Those who use it have provided positive feedback. We look forward to working with Liftsafe on future projects.
Air Canada has purchased a variety of custom access platforms from Liftsafe over the past 10 years. Specifically, Air Canada has multiple Liftsafe Engine Access Stands in service. These units were selected based on their innovative design, safety features and ease of use.

We would highly recommend this product to any company completing regular maintenance on commercial aircraft engines. We find that Liftsafe is more than willing to work with us in creating safe, economical and multi-purpose designed equipment, tailored to our needs.
Check to see what federal & provincial regulations for working at heights and fall protection are and which RoofGuard systems help you comply.
Our team is committed to providing the highest level of customer service. If you didn't find the information you were looking for, please contact us.
Learn from the experts about safety topics related to working at heights, warehouse safety and ladder safety. Browse our resource library.
We offer a huge selection of products and quick quotes for what you're looking for.
Give us a call. Our friendly customer service staff are on hand to help you.