Aircraft Maintenance Platforms and Ladders

Safety in the air, starts on the ground
At Liftsafe Fall Protection Inc. our aircraft maintenance platforms and ladders are engineered for specific aircraft applications to provide safe access for hard to reach places. Working with our customers, we design, engineer, and fabricate custom access stands and ground support equipment for our extensive international customer base. Through rigorous product testing, we have refined our products to perform when it counts.
Below our products are sorted by access area application.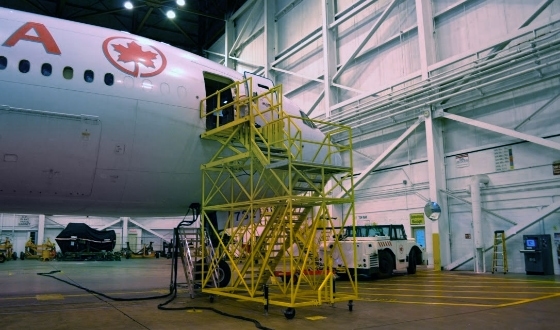 Designed for maintenance and cockpit crew access to the main deck. The design allows for use in hangar areas as well as line maintenance and ramp applications.
View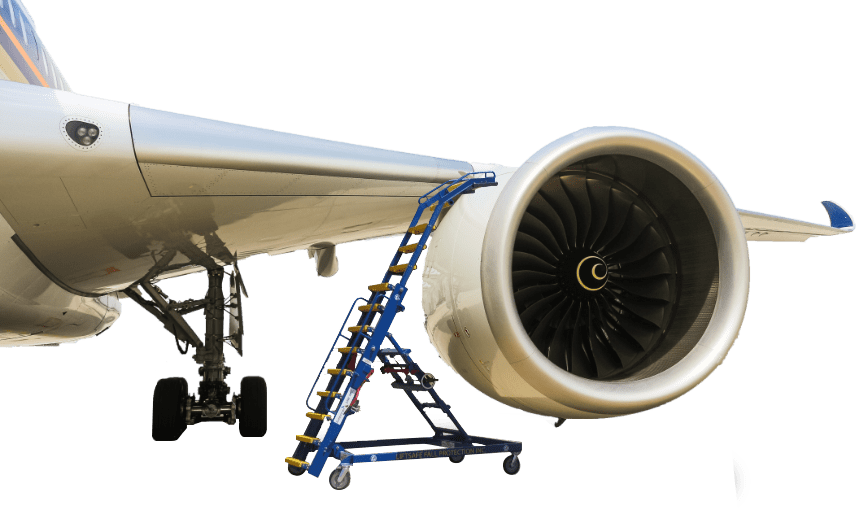 360° coverage for safe aircraft maintenance
Liftsafe Fall Protection works with aircraft safety and maintenance teams to provide them with platforms, ladders and stands that cover all areas of multiple models of fixed wing aircraft ranging from the most common to obscure. Standard and custom solutions, designed by our in-house team of engineers ensure maximum safety for maintenance personnel and meet strict regulatory compliance for the aviation industry.
For clients in need of additional engineering services related to aviation maintenance, we offer the following services
At Liftsafe Fall Protection we have access to a full in-house engineering, design, and fabrication team. We specialize in Aviation and Aerospace Engineered Solutions. If you are interested in learning more about how our Engineered Solutions can increase safety at your facility, contact us below to request more information.
What our clients are saying
Delta Airlines has purchased 17 of the Liftsafe Engine Access Stands, for stations all around our system.

We use them in both the line maintenance and hangar maintenance to accomplish work on the engine and pylons for our wide-body aircraft. These stands are an excellent solution to a longstanding problem - providing fall safety protection in difficult to reach areas. The stands are of high-quality construction and provide a unique solution to a challenging fall safety concern. We would highly recommend this product.
We would like to thank all involved in the design, construction and installation of the horizontal lifeline systems on the lighting grid platforms at Rogers Centre. We also appreciate your recommendations regarding fall arrest and rescue equipment.

The horizontal lifeline system is user-friendly and provides the additional security for workers that we hoped it would. Those who use it have provided positive feedback. We look forward to working with Liftsafe on future projects.
Air Canada has purchased a variety of custom access platforms from Liftsafe over the past 10 years. Specifically, Air Canada has multiple Liftsafe Engine Access Stands in service. These units were selected based on their innovative design, safety features and ease of use.

We would highly recommend this product to any company completing regular maintenance on commercial aircraft engines. We find that Liftsafe is more than willing to work with us in creating safe, economical and multi-purpose designed equipment, tailored to our needs.
Have questions?
Give us a call. Our friendly customer service staff are on hand to help you.