Liftsafe Fall Protection (LFP) offers a complete line of fixed access ladders, custom fabricated to meet your exact application requirements. Our ladders are a permanent solution to provide easy access to roofs, mezzanines or loading docks including exterior roof access and interior access to roof hatches and platforms.
Designed as a permanent and safe means of rooftop access, our fixed access ladders are engineered in order to support reasonable loads and meet or exceed all regulations. All of our fixed access ladders are designed in order to be a permanent and safe means of rooftop access, with cage options available for ladders more than five metres above the ground, roof or floor level.
Our team at Liftsafe Fall Protection can recommend the safety equipment that best suits your facility. Incorporate a complete ladder safety system using our Fixed Access Ladder RoofGuard Kit, designed to provide a safe zone for anyone getting on or off an access ladder. Lifeline cables are also available to support your working at heights fall protection systems.
Liftsafe Fall Protection is a member of the Liftsafe Group of Companies. To view our complete line of fixed access ladder systems visit our manufacturing specialists, Liftsafe Engineering and Service Group.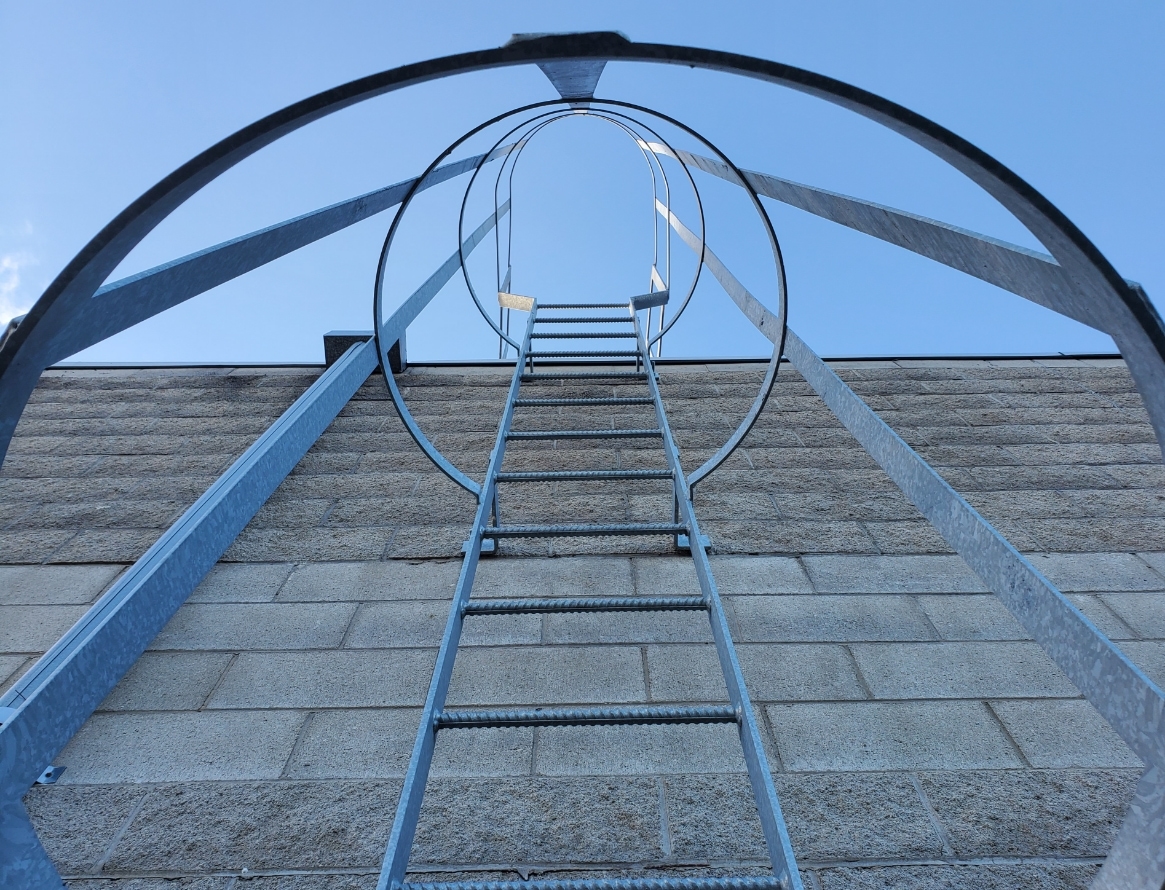 Reasons Why You Need a Fixed Access Ladder
When you require access to your rooftop, but don't have a rooftop hatch, a fixed access ladder is one of the safest ways to access your rooftop. Many regulations are in place in order to ensure that permanently fixed ladders are safe to use and to ensure they continue to be safe to use for the duration of their lifetime.


Regulations
Resources
Features & Specifications
Regulations
Resources
Features & Specifications
Custom Rooftop Access Ladders
All of our fixed access ladders are designed specifically for their application. This helps to ensure that the ladder is meeting and or exceeds all relevant safety regulations. It also ensures that any needs for cages or resting platforms are properly addressed as the ladder is being designed which again helps to ensure that your ladder is compliant with all applicable safety regulations and will be able to meet or exceed your needs.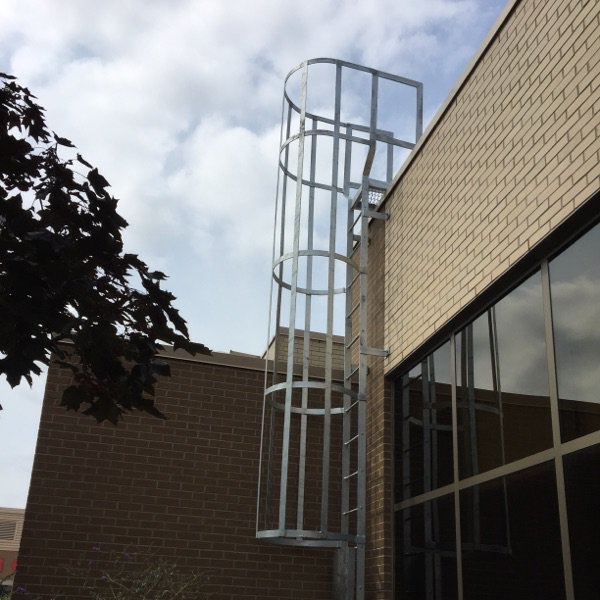 Check to see what federal & provincial regulations for working at heights and fall protection are and which RoofGuard systems help you comply.
Our team is committed to providing the highest level of customer service. If you didn't find the information you were looking for, please contact us.
Learn from the experts about safety topics related to working at heights, warehouse safety and ladder safety. Browse our resource library.
We offer a huge selection of products and quick quotes for what you're looking for.
Give us a call. Our friendly customer service staff are on hand to help you.