Integrated Walkway and Guardrail System on Sloped Steel Roof
Product
RoofWalk, RoofGuard
Function
Walkway and Guardrail to replace roof anchors
Liftsafe Fall Protection worked with a large manufacturing client in Hamilton, Ontario to design and install an integrated walkway and guardrail system. The goal of the project was to eliminate the need for multiple rooftop tie off anchors at their facility to access machinery for service. We designed and installed a RoofWalk system integrated with our flagship guardrail system (RoofGuard) in order to allow for multiple workers to work safely and efficiently work on the rooftop without the need for extra working at heights training and PPE (lanyards and harnesses) while staying compliant with working at heights regulations.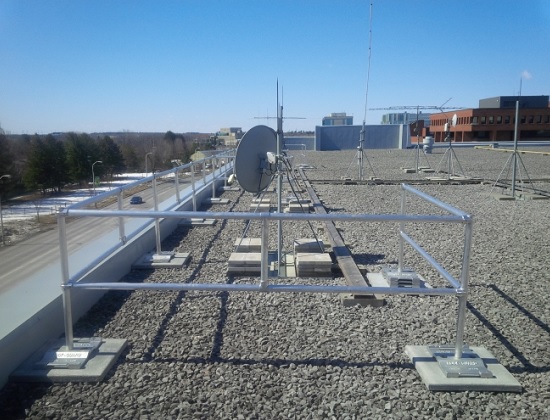 Liftsafe Fall Protection worked with one of our dealers on this large project at Algonquin College. Edge protection was the main focus of this project which aimed to protect maintenance workers who had to service equipment close to the edge of the roof.
View Project
We offer a huge selection of products and quick quotes for what you're looking for
Give us a call. Our friendly customer service staff are on hand to help you.