Guardrail System for Airport Conveyor Network
Product
Custom Guardrail System
Industry
Aviation, Logistics
Function
Guardrails to keep luggage from falling or jamming conveyors
This custom guardrail system was installed for an airport conveyor system to help workers with maintenance and any jams to keep the conveyors moving. This system was designed for easy installation with the piping cut beforehand so it was a quick bolt-on solution. The guardrail is u-bolted to the conveyor using the existing holes in the conveyor. The customer was extremely happy with both the look of the system and the short downtime required for the installation.
Our RoofGuard guardrail system is extremely versatile. RoofGuard can be reconfigured during installation in order to allow for it to work in almost any situation. Our Professional Engineers can visit your facility to ensure that you have a proper design for your application needs around any hazardous areas such as conveyors.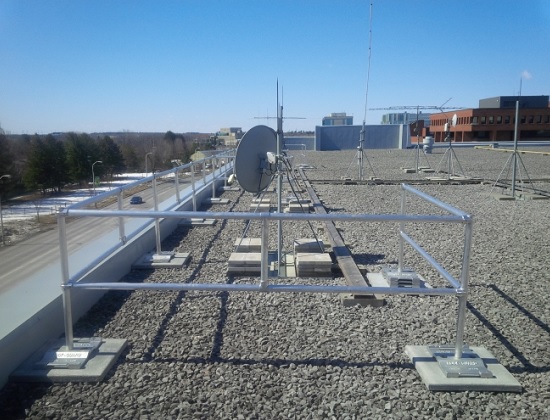 Liftsafe Fall Protection worked with one of our dealers on this large project at Algonquin College. Edge protection was the main focus of this project which aimed to protect maintenance workers who had to service equipment close to the edge of the roof.
View Project
We offer a huge selection of products and quick quotes for what you're looking for
Give us a call. Our friendly customer service staff are on hand to help you.