RoofGuard Classic for Working at Heights Protection in Downtown Toronto
Product
RoofGuard Classic
Function
Rooftop edge protection for maintenance on a door access rooftop
This Toronto based company was worried about the safety of their employees and maintenance staff working on their rooftop. The owners of this downtown building has a unique situation that required edge protection around a section of their roof where HVAC equipment is located. They had become concerned over the possibility of accidental falls occurring when staff conducted maintenance on the roof, which is why they had a rooftop guardrail system installed.
Once this fall prevention system was installed it immediately put to ease any fears they may have had of any accidents occurring. They also had the added benefit of having a passive system that requires no extra training or PPE.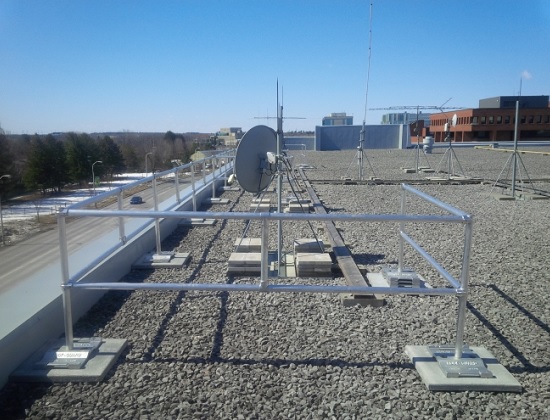 Liftsafe Fall Protection worked with one of our dealers on this large project at Algonquin College. Edge protection was the main focus of this project which aimed to protect maintenance workers who had to service equipment close to the edge of the roof.
View Project
We offer a huge selection of products and quick quotes for what you're looking for
Give us a call. Our friendly customer service staff are on hand to help you.