Custom RoofGuard Classic and RoofWalk for Vent Access on a Sloped Roof
Product
RoofGuard Classic Custom Configuration, RoofWalk
Function
Rooftop working at heights protection and walkway for vent maintenance on a sloped roof
This company was worried about the safety of both their employees and any maintenance workers who may be working on their rooftop. This is why they had one of our rooftop guardrail systems the RoofGuard Classic Guardrail installed in order to ensure their safety when working on the rooftop, on top of this they also installed one of our rooftop walkway systems RoofWalk which will allow for them to safely walk on the roof. Now everyone who may need to access this company's roof will be able to do so and work with peace of mind knowing that systems have been put into place in order to ensure their safety.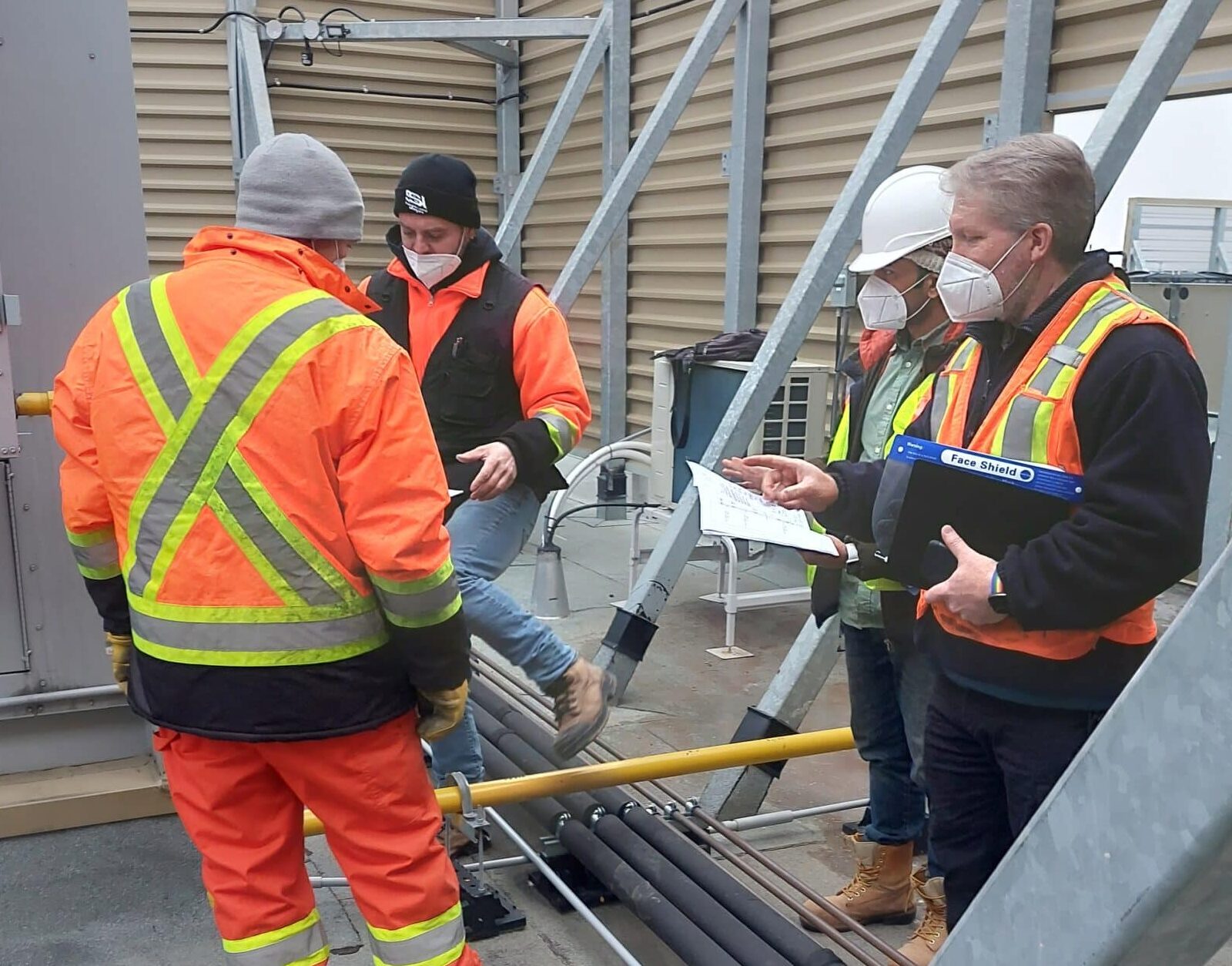 Liftsafe Fall Protection meets the fall protection and safety needs of multiple facility types. Our team was recently dispatched to a large senior living facility to do inspections. This complex is a senior health care centre with medical staff on hand to assist elderly residents. On the roof of the large complex are several large pieces of HVAC and air-cleaning equipment. An inspection of the equipment was required, and during that inspection, various fall safety risks were discovered.
View Project
We offer a huge selection of products and quick quotes for what you're looking for
Give us a call. Our friendly customer service staff are on hand to help you.