RoofStep Crossover Series and RoofGuard Express Installation to Eliminate Rooftop Trip Hazards
Product
RoofStep Crossover Series (XS), RoofGuard XPress
Function
Rooftop trip hazard protection and movement, edge protection and hazard protection
The RoofGuard Crossover system ensures safe access up and over parapet walls and tripping hazards such as pipes on rooftops. This unique and completely customizable system ensures optimum safety while working on rooftops. Combined with our nesting baseplates that provide counterweight to the system so it needs no rooftop penetration, these systems can be deployed as a safe and easy way to maneuvre over obstacles such as parapet walls or pipes along the surface. Standard systems go from two steps up to five steps in height and meet all working at height requirements.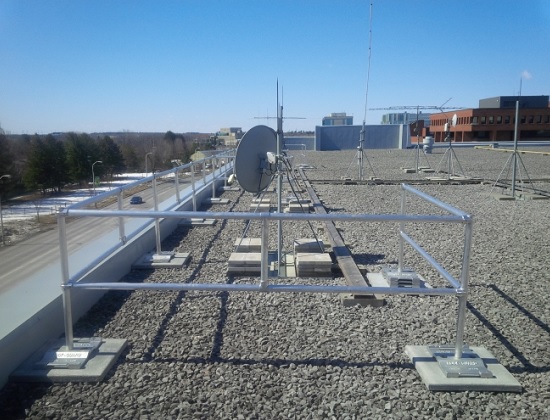 Liftsafe Fall Protection worked with one of our dealers on this large project at Algonquin College. Edge protection was the main focus of this project which aimed to protect maintenance workers who had to service equipment close to the edge of the roof.
View Project
We offer a huge selection of products and quick quotes for what you're looking for
Give us a call. Our friendly customer service staff are on hand to help you.