8000 feet of RoofGuard XPress Edge Protection in Mississauga
Industry
Distribution Warehouse
Function
Rooftop Edge Protection for Edge Protection on the Rooftop
The RoofGuard X-Press Guardrail System was created as an answer to client demand for reusable systems that incorporate fixed guardrail lengths. This particular system was installed at a major distribution plant in Mississauga. The project included roughly 8000 feet of guardrail for edge protection. The system exceeded the customers' expectations and continues to provide a safe environment for regular roof work at this facility.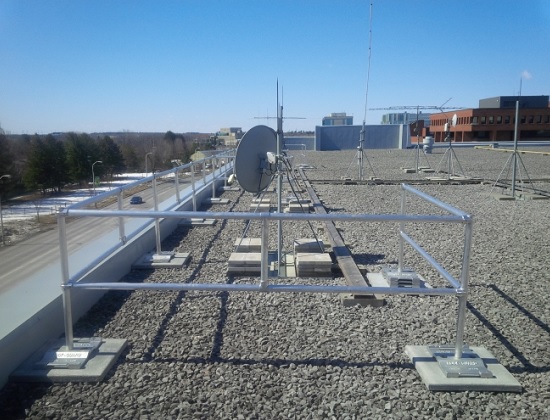 Liftsafe Fall Protection worked with one of our dealers on this large project at Algonquin College. Edge protection was the main focus of this project which aimed to protect maintenance workers who had to service equipment close to the edge of the roof.
View Project
We offer a huge selection of products and quick quotes for what you're looking for
Give us a call. Our friendly customer service staff are on hand to help you.