Narrow Body Aircraft Entry Stand for Air Canada
Product
Narrow Body Access Stand
Function
Multi-purpose aviation maintenace
The popular Narrow Body Access Stand provides safe access to multiple narrow body aircraft. This aircraft access stand is operational on the B737, A319, A320, A321, EMB175, and EMB190 and is used daily in Air Canada hangars. The simplicity and ease of use with this product has been recognized as ideal for both hangar and runway use, with our clients commenting that its durability/quality was unmatched.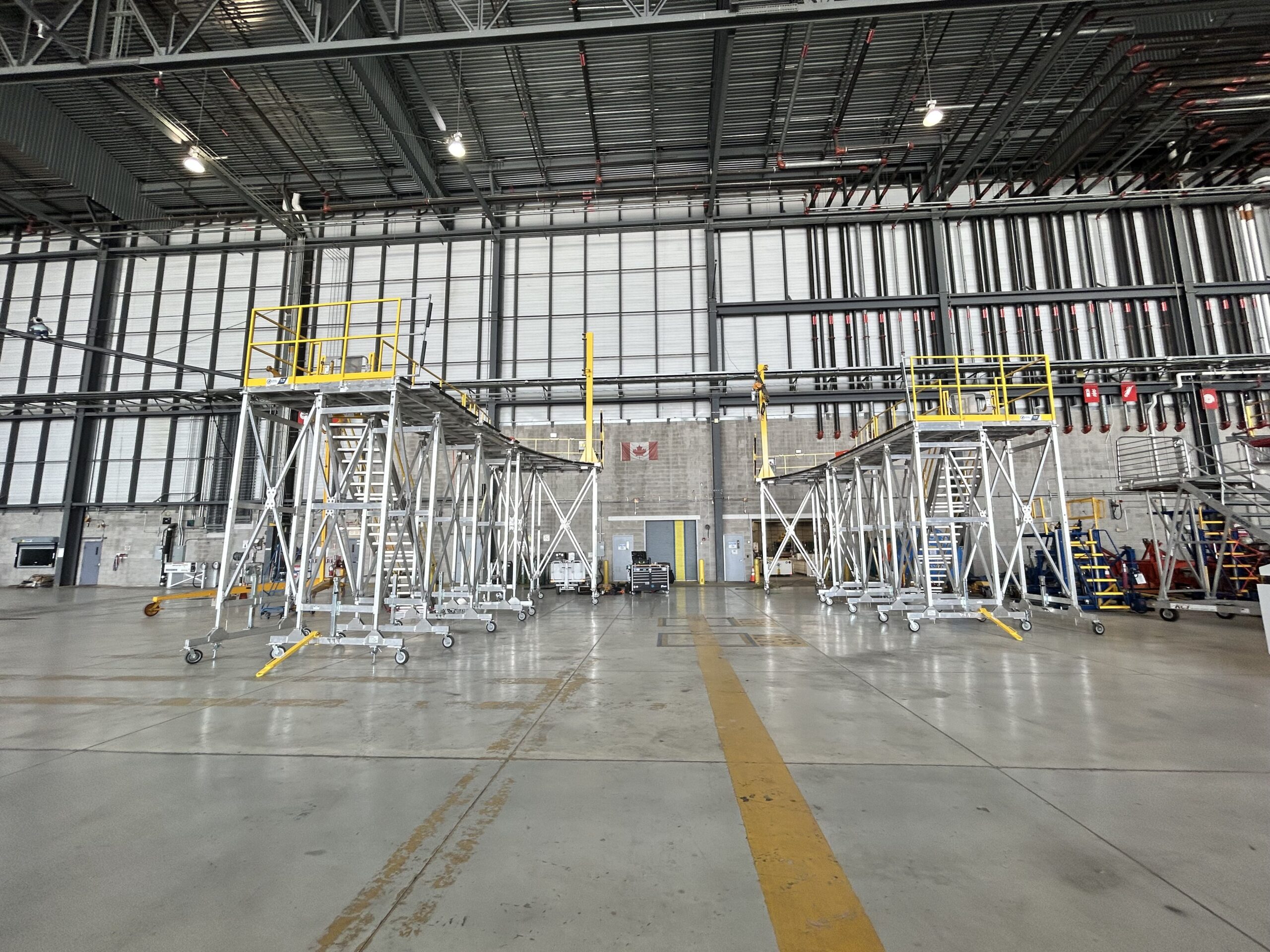 Needing to boost productivity while also keeping the workspace safe, a major Canadian airline teamed up with Liftsafe Fall Protection to craft a solution for safely performing windshield changes on large aircraft.
View Project
We offer a huge selection of products and quick quotes for what you're looking for
Give us a call. Our friendly customer service staff are on hand to help you.