Landing Gear Access Stand built for B777 Aircraft at Air Canada
Product
Landing Gear Access Stand
Our B777 Landing Gear Access Stand provides access to grease points at the top of the B777 main landing gear. With fall resistant anchorage on the upper ladder, this functionality provides a safe working alternative to a difficult area to reach. Air Canada contacted LFP directly to request support with improving their safety initiatives. We offered a consultative approach and worked with them directly to manufacture, train, and support in the roll out of a series of Landing Gear Access Stands throughout their facilities.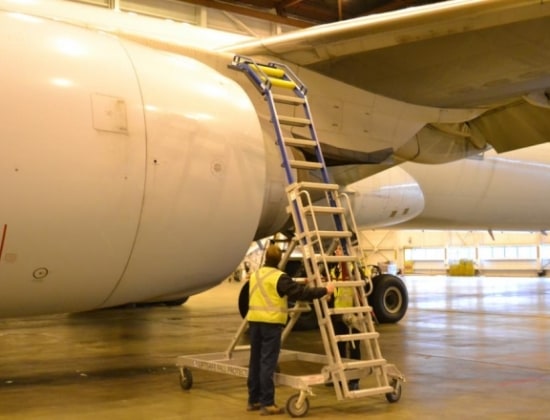 Tested and operational at Air Canada; the Engine Access Stand has received exceptional reviews as this aircraft safety solution solved for the clients need to (a) immediately address their safety concerns (b) offer minimal impact to their hangar footprint and (c) could be easily moved/stored by one employee.
View Project
We offer a huge selection of products and quick quotes for what you're looking for
Give us a call. Our friendly customer service staff are on hand to help you.