HatchGuard guardrail kit with self closing gate at a Kitchener-Waterloo school
Product
HatchGuard 4 foot by 4 foot kit
Function
Hatch protection for rooftop opening
Liftsafe Fall Protection responded to an immediate concern for this hatch opening. Safe access to the roof was a priority because of the close proximity to the edge of the roof and the government requirement to protect floor openings. To maintain a constant protective barrier around the hatch opening, this railing system is equipped with a self-closing gate to protect the worker from falling back into the open hatch.
Working at heights regulations apply to all industries and facilities and a passive way to solve for compliance is to consider guardrail as your primary means of protection. It is effective, cost efficient and you can practically guarantee regulatory compliance once it is installed properly. Install HatchGuard systems to provide peace of mind, to you and your employees.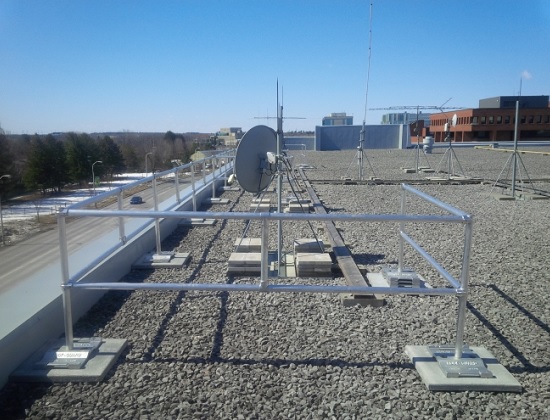 Liftsafe Fall Protection worked with one of our dealers on this large project at Algonquin College. Edge protection was the main focus of this project which aimed to protect maintenance workers who had to service equipment close to the edge of the roof.
View Project
We offer a huge selection of products and quick quotes for what you're looking for
Give us a call. Our friendly customer service staff are on hand to help you.