Rail Car Unloading Fall Protection System
Product
Lifeline, Overhead Track, Custom Cart
Function
Custom Engineered Lifeline Cart
Liftsafe Fall Protection Inc. has designed a custom engineered rail car system that provides fall protection for workers loading and unloading railcars. The rail car system provides safe access to the top of a train and moves on a trolley system that allows the operator to open at multiple points on the track. The gate opens and closes with the push of a button making operation quick and safe. Workers are attached to an overhead lifeline to ensure proper fall protection while loading and unloading.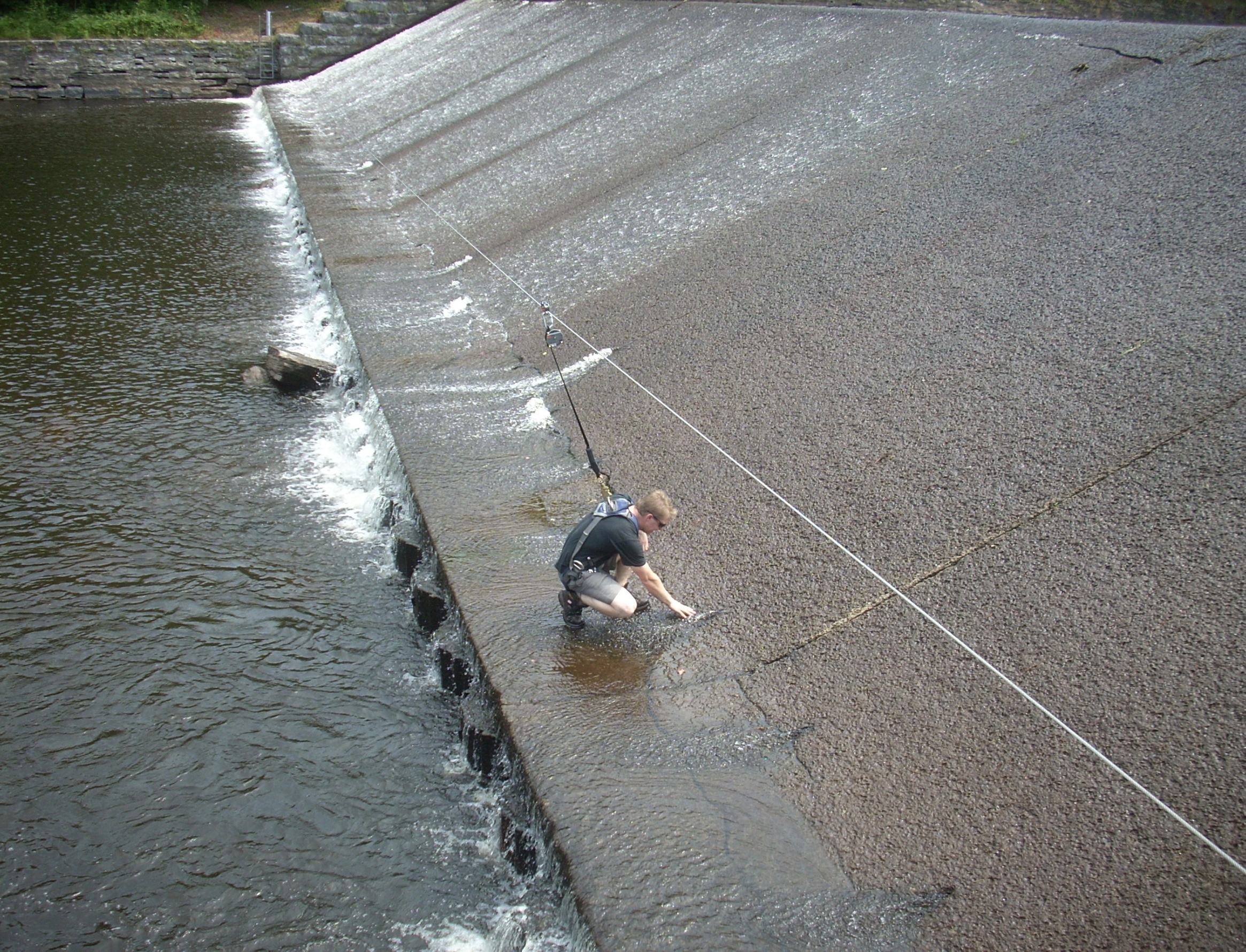 Among our many lifeline projects was a long span lifeline for a hydro dam. Due to the potential for large debris (trees, ice jams) during high-water events, no intermediate cable supports could be utilized.
View Project
We offer a huge selection of products and quick quotes for what you're looking for
Give us a call. Our friendly customer service staff are on hand to help you.