RoofGuard XPress Installation at a Retail Store
Function
Rooftop edge protection for a retail store rooftop
Our RoofGuard X-Press Guardrail System has recently been installed on this building. This fall protection guardrail system was able to quickly and easily be installed and provided an immediate fall protection solution that this company needed. This installation of RoofGuard X-Press Guardrail System was an immediate solution to this companies fall safety concerns.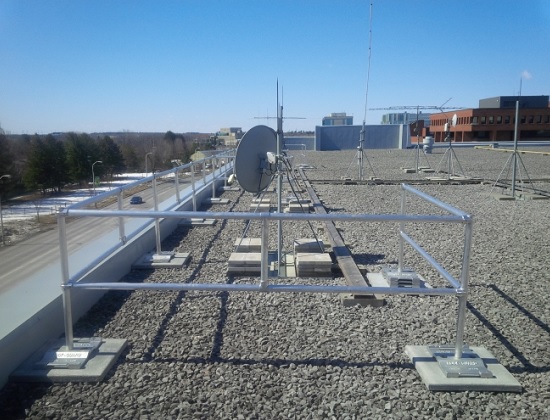 Liftsafe Fall Protection worked with one of our dealers on this large project at Algonquin College. Edge protection was the main focus of this project which aimed to protect maintenance workers who had to service equipment close to the edge of the roof.
View Project
We offer a huge selection of products and quick quotes for what you're looking for
Give us a call. Our friendly customer service staff are on hand to help you.