Aviation Platform Stand Built to Replace B Series Stands
Product
Aviation platform
The Aviation Platform Stand was originally engineered and designed to replace the "B" series stands (1 through 7) which were originally designed and produced in the early 1950's to support the highly classified and state of the art B-52, KC-135 and several other new generation aircraft of the era.
The Aviation Platform Stand, which meets and exceeds ANSI, OSHA, CSA, BA and CE standards as well as other standards around the world, is an example of today's safety, ergonomics and multi-functionality demanded in aircraft operations, manufacturing and Maintenance Repair Organizations (MRO'S).
Originally created to enter both Airbus and Boeing wheel wells to service LRU'S, inspect keel beam areas and w/w ceiling maintenance, customers quickly realized the unit's functionality in accessing lower lobe cargos, pylon areas and under- wing refuel panels to name a few.
Additionally, the unit has full safety compliance features such as one handed raising and lowering of the safety rails, fall restraint tie- offs and hydraulically actuated raising and lowering of the unit with built- in safety locks in the valve units with no extra steps required to engage the safety lock.
The Aviation Platform Stand is designed to lower to 80", allowing safe loading of the platform from the ground prior to raising the unit to working height, eliminating the need to climb stairs with tool boxes, LRU'S or other heavy items.
The Aviation Platform Stand has a platform that pivots down when required to rest vertically against the inside of the ladder. The platform also is available in a standard and wide version, based on the needs of the customer.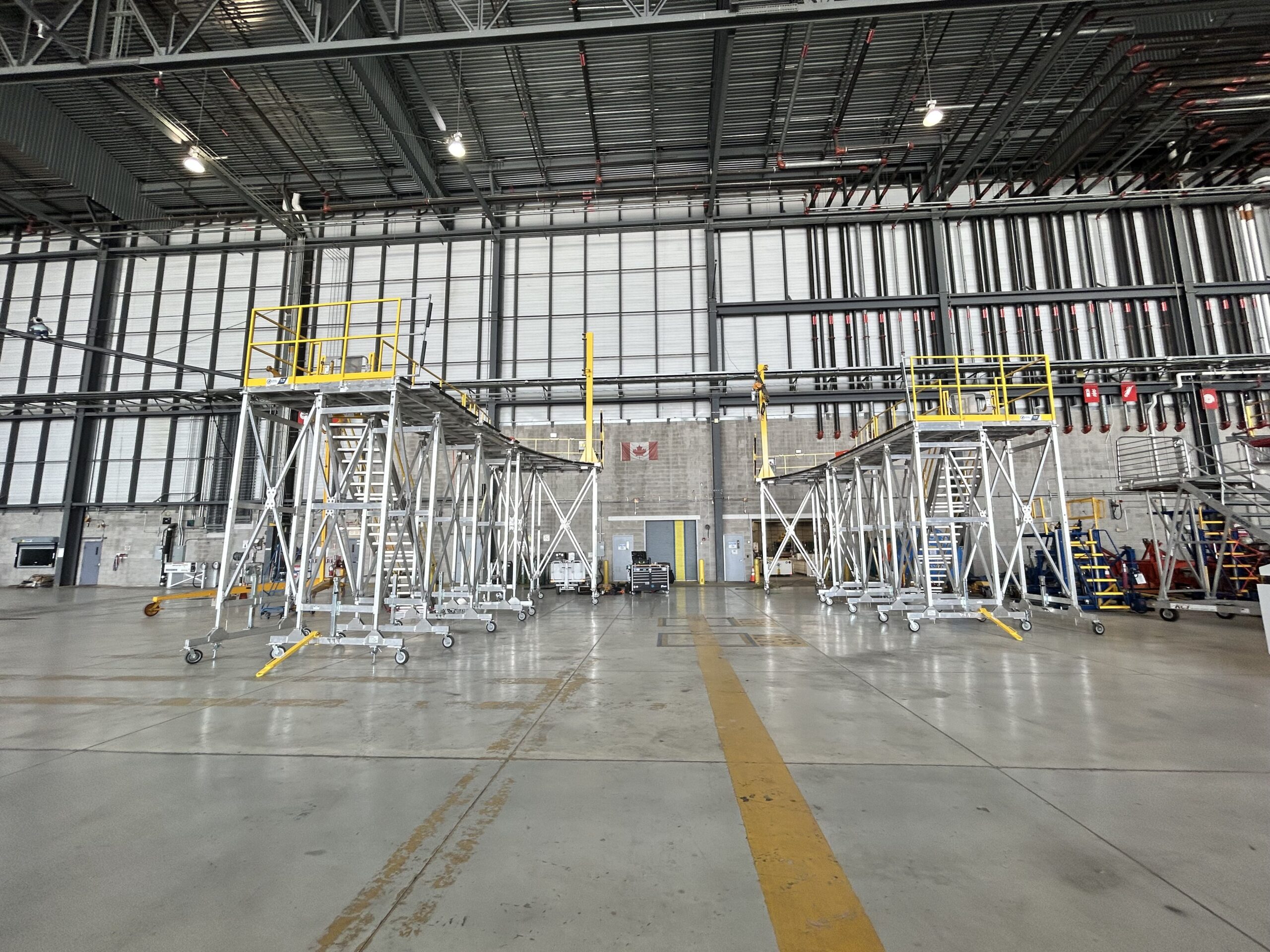 Needing to boost productivity while also keeping the workspace safe, a major Canadian airline teamed up with Liftsafe Fall Protection to craft a solution for safely performing windshield changes on large aircraft.
View Project
We offer a huge selection of products and quick quotes for what you're looking for
Give us a call. Our friendly customer service staff are on hand to help you.