Fall hazards are a Major concern when an opening in the floor is not properly protected. According to Ministry and OSHA fall protection regulation, such openings Must be guarded or covered when not in use.
Oil pit service bays are a major fall protection hazard, both for employees and customers. When vehicles are not in the bay, the pit needs to be protected from potential falls. Our unique and completely custom system provides reliable fall protection for employees and ensures compliance with the Ministry's requirements.
Our Oil Pit Netting Systems will be specifically designed in order to suit your application and will provide a reliable solution with minimal impact on day-to-day operations. Our unique design allows for easy movement of the netting and requires no modification to the existing automotive service pits (some welding of lugs is required to install the cables).
Don't risk expensive Ministry fines for compliance violations. Our affordable and reliable system is the solution you need to keep employees and customers safe from potential falls.
Specifications
Features & Benefits
Applications
Regulations
Catalogue
Specifications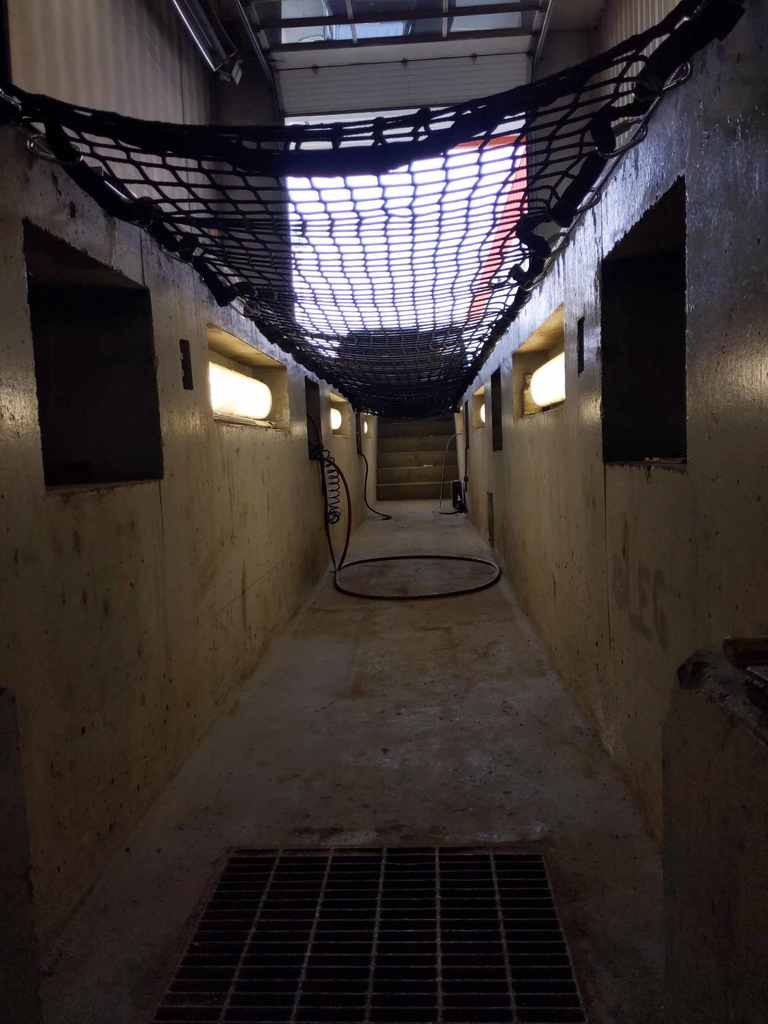 Custom net sizes based on each project
Material: 3000 lbs net – Nylon
Knotless netting, sewn rope border
U.V. protection
Net Colour: black
Fire rated (FR) (NFP 701)
Customized Solutions Available
Features & Benefits
Applications
Regulations
Catalogue
Learn more about our team and what sets us apart as industry experts in fall protection, ground support and material handling industries.
Dive into the latest netting options our team has to offer. This catalogue will provide a complete overview of our products and services.
Our team is committed to providing the highest level of customer service. If you didn't find the information you were looking for, please contact us.
We offer a huge selection of products and quick quotes for what you're looking for.
Give us a call. Our friendly customer service staff are on hand to help you.