Pic Mod Safety System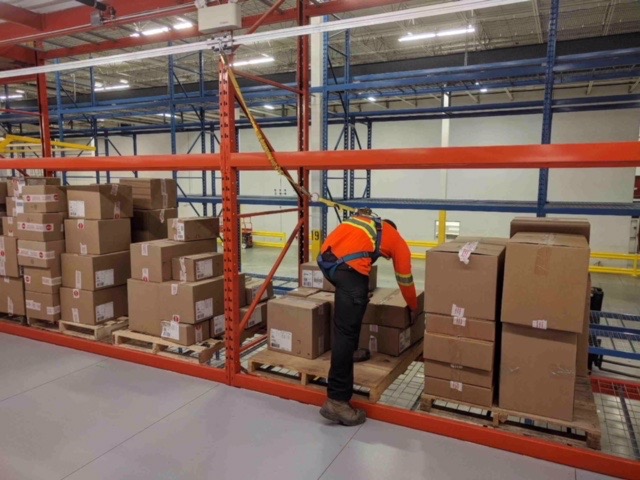 Our aluminum safety rail system is designed and engineered specifically for people working at, or near, the leading edge on Industrial Pic-Module applications. This system is an improvement over past cable systems. The aluminum rail system is seamless which makes for smoother transitions for the operator as they navigate along the length of the rail. No end loading ensures easier engineering and installation. End of run support structures typically will not require any additional modifications or support. The lightweight modular design allows for fast, easy installation by our trained and certified installation team. The simple and versatile U-Bolt design easily adapts to all types of racking and allows for simple height adjustments without drilling or modifying the rack frames.
The system utilizes a smooth, lightweight aluminum trolley that runs smoothly along the entire run. The trolley allows 100% tie-off for the worker from one end of the module to the opposite end and allows complete, hands-free worker safety when they are entering a bay to retrieve a product from a pallet (thereby putting themselves at a potential risk of fall).
These systems help you to be in Compliance when your workers are exposed to working near the leading edge of a mezzanine. User-friendly and simple.
Don't put your workers at risk!
Contact us today to schedule an appointment to review your needs and we will work closely with you to design a custom or standard application that protects employees and products during regular operation.
Additional Netting Resources
View Our
Photo Gallery
Video
Library
Netting
Library
View Netting
Catalogue
Latest News