Fall Restraint System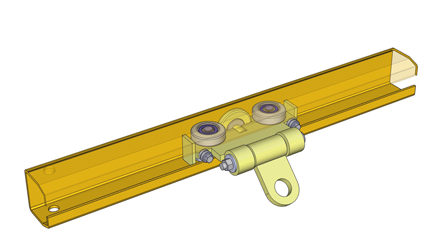 Does your work environment require fall restraint, but traditional guardrail systems get in the way of your workers? If so, this side-mount fall restraint system might be the perfect solution.
By using a special trolley, this side-mount track system can help keep workers safe from the leading edge on rooftops or dangerous equipment. This fall restraint system has an enclosed, rigid design, which ensures smooth travel of the trolley while keeping dust and debris out, and it can be bolted, welded, or anchored to existing structures.
Additional Safety Resources
What is the difference between a Passive and an Active Fall Protection System >
View Our
Photo Gallery
Fall Protection
Legislation
Resource
Guide
Latest News 
10 Common Rooftop Safety Hazards > 
Workers Can be Seriously Injured from Falls >