RoofGuard Classic Safety Guardrail at King Street East, Toronto
Product
RoofGuard Classic
Industry
Commercial Real Estate
Function
Edge Protection for Rooftop, HVAC Maintenance
Our RoofGuard Classic System was installed at King Street East in Toronto. On this project, our professional engineers met with them to determine their specific needs. We created a custom RoofGuard Classic guardrail system that exceeded the clients requirements as well as all government regulations. Providing a safe and reliable way to ensure concerns about safe work being performed on the rooftop were met. All RoofGuard systems meets or exceed all federal and provincial requirements, including ANSI and OHSA as well as OSHA (US).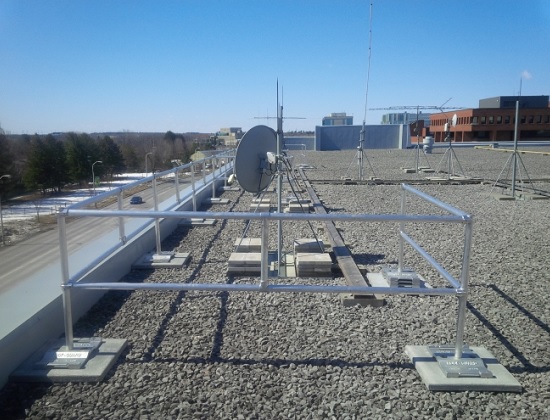 Liftsafe Fall Protection worked with one of our dealers on this large project at Algonquin College. Edge protection was the main focus of this project which aimed to protect maintenance workers who had to service equipment close to the edge of the roof.
View Project
We offer a huge selection of products and quick quotes for what you're looking for
Give us a call. Our friendly customer service staff are on hand to help you.