Custom Configuration RoofGuard Classic Edge Protection Installation at Ontario Teachers Pension Plan Head Office
Product
RoofGuard Classic
Function
Rooftop Edge Protection
Liftsafe Fall Protection installed a custom RoofGuard Classic Guardrail System at the Ontario Teachers Pension Plan head office. This rooftop guardrail system surrounded the perimeter of the building and was designed to allow for safe access and working at heights compliance across the entire roof. Utilizing our nesting baseplates which require no rooftop penetration, this custom rooftop guardrail solution is aesthetically pleasing and provided a passive system for meeting working at heights requirements without the need for extra training or PPE. Each RoofGuard system meets or exceeds all federal and provincial working at heights requirement, as well as ANSI and OSHA requirements.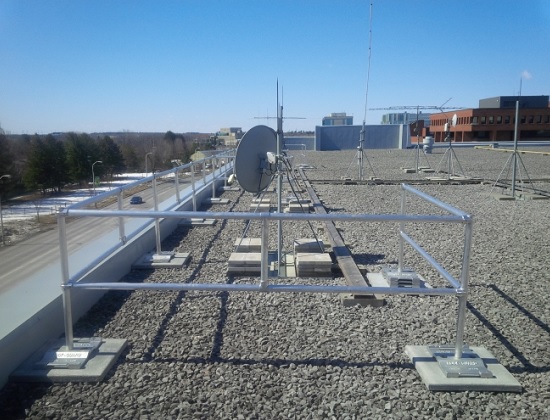 Liftsafe Fall Protection worked with one of our dealers on this large project at Algonquin College. Edge protection was the main focus of this project which aimed to protect maintenance workers who had to service equipment close to the edge of the roof.
View Project
We offer a huge selection of products and quick quotes for what you're looking for
Give us a call. Our friendly customer service staff are on hand to help you.