Custom Configuration RoofGuard Classic Edge Protection Installation in Inuvik
Product
RoofGuard Classic
Function
Rooftop Edge Protection
Liftsafe Fall Protection worked with one of our dealers on this large project in Inuvik. Edge protection was the main focus of this project which spanned multiple multiple municipal buildings and a hospital and installation of this project took three weeks to complete. The RoofGuard Classic Free Standing Railing System provided an immediate and comprehensive fall protection solution for this project. With our unique non-penetrating, freestanding rooftop guardrail systems the maintenance crews meet all working at heights requirements without the need for extra training and PPE when they are completing any maintenance on the rooftop. Each RoofGuard system meets or exceeds all federal and provincial working at heights requirements, as well as ANSI and OSHA.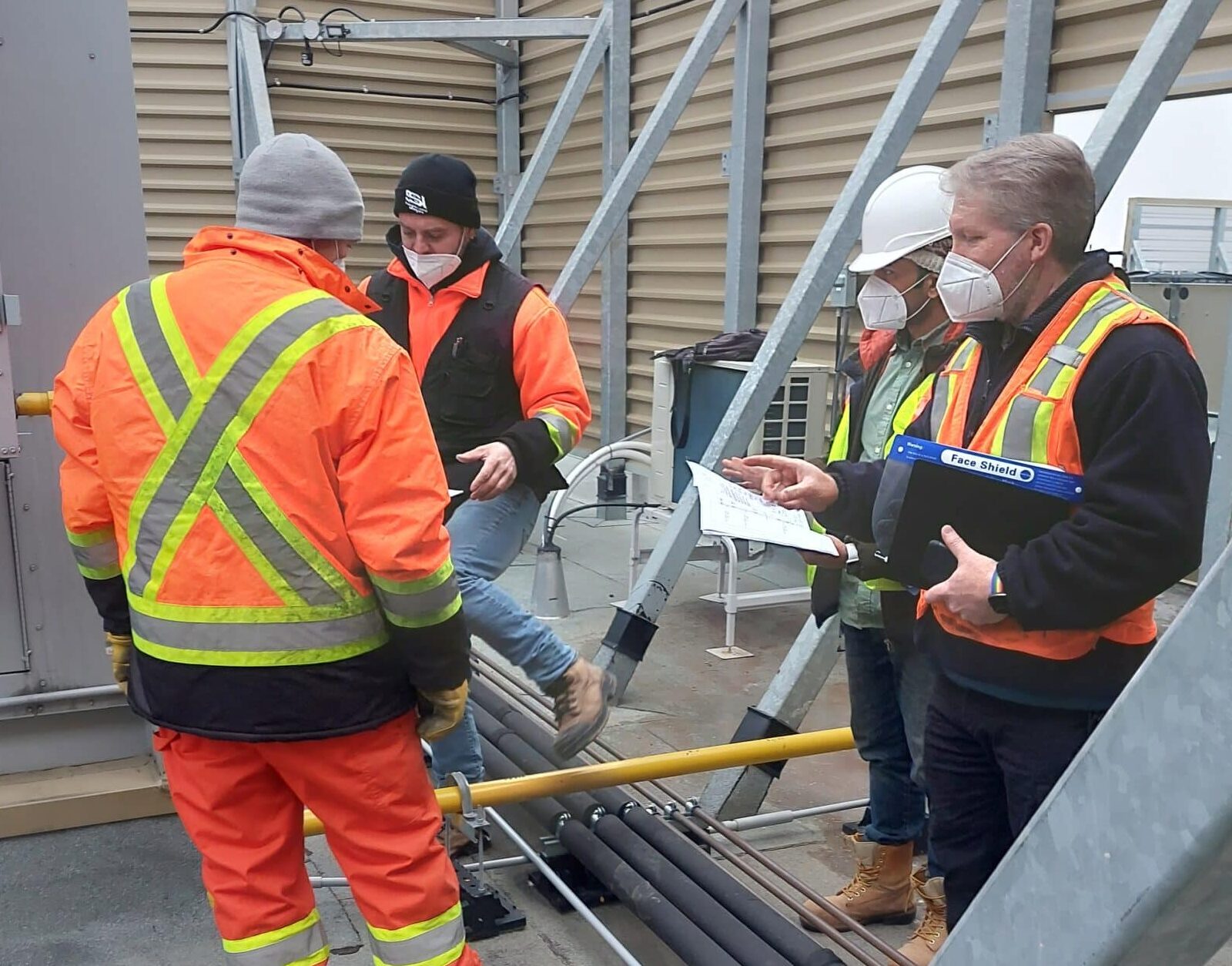 Liftsafe Fall Protection meets the fall protection and safety needs of multiple facility types. Our team was recently dispatched to a large senior living facility to do inspections. This complex is a senior health care centre with medical staff on hand to assist elderly residents. On the roof of the large complex are several large pieces of HVAC and air-cleaning equipment. An inspection of the equipment was required, and during that inspection, various fall safety risks were discovered.
View Project
We offer a huge selection of products and quick quotes for what you're looking for
Give us a call. Our friendly customer service staff are on hand to help you.