Tailored Wheel Well and Platform Stands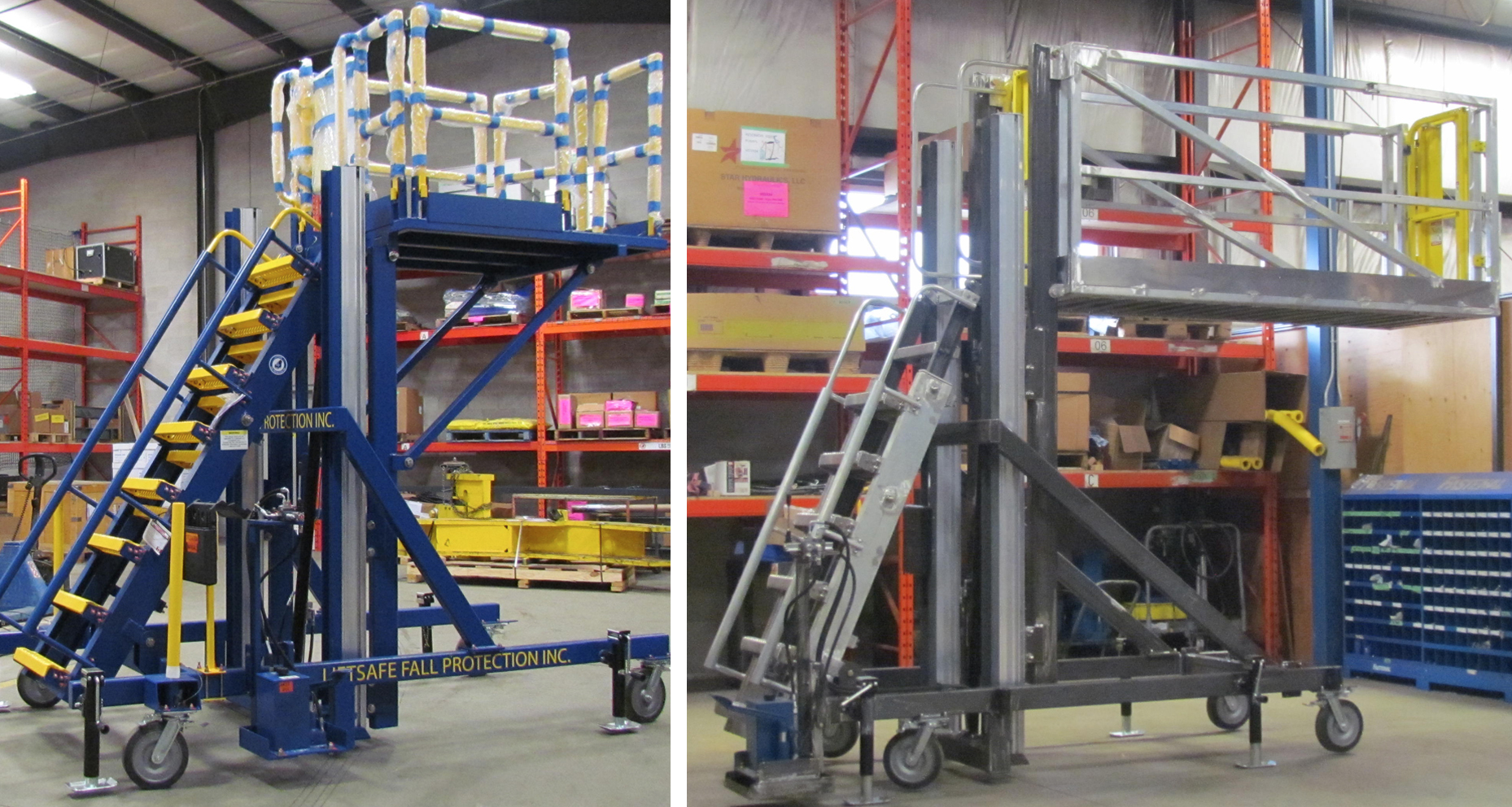 Sometimes the standard model of our platform stand doesn't quite mesh with our clients' requirements. This is why we offer customized units. Whether you're looking for the platform to be wider or the overall stand to be slightly shorter, we will work with you to ensure that your stand meets your specific requirements.
These modified units are in service at many international operators, MROs and manufacturers. Optional telescopic side rails ensure safety compliant access to the forward and aft lower cargo holds. The powder coat finish is corrosion resistant, improving the longevity of your stand. The Aviation Platform Stand is hydraulically actuated via an ergonomically positioned foot pump and has collapsible guardrails. Anti-fatigue ladder steps ensure safety of your maintenance staff.
Our Professional Engineers will design a custom model based on your requirements. The Aviation Platform Stands are designed and tested in accordance with ANSI-ASC A14.7 and BS EN 131.7 including CE Certification.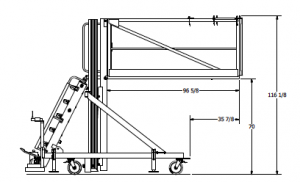 Custom Aviation Platform Stand-03, DF07GMSTAND-01
This Aviation Platform Stand was modified in order to work for a major auto manufacturer using an aviation solution!
 View Stand Drawing | Request More Information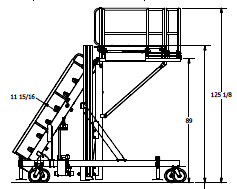 Custom Aviation Platform Stand -03XP, DF071557-04XP-Boeing-Model-Unit
This platform stand was specially modified in order to be able to access a 787 special centre wing fuel tank. We modified the overall size of the platform and increased the height, working with our customer the entire time to ensure it would be able to meet their needs.
View Stand Drawing | Request More Information

What Our Customers Are Saying About Our Equipment:
" We use them in both the line maintenance and hangar maintenance to accomplish work on the engine and pylons for our wide body aircraft. These stands are an excellent solution to a longstanding problem - providing fall safety protection in difficult to access areas."
Additional Aviation Wheel Well Platform Stand Resources
Latest News 
Compliance vs Safety - Engine Access Stand >