Nose Cowl Dolly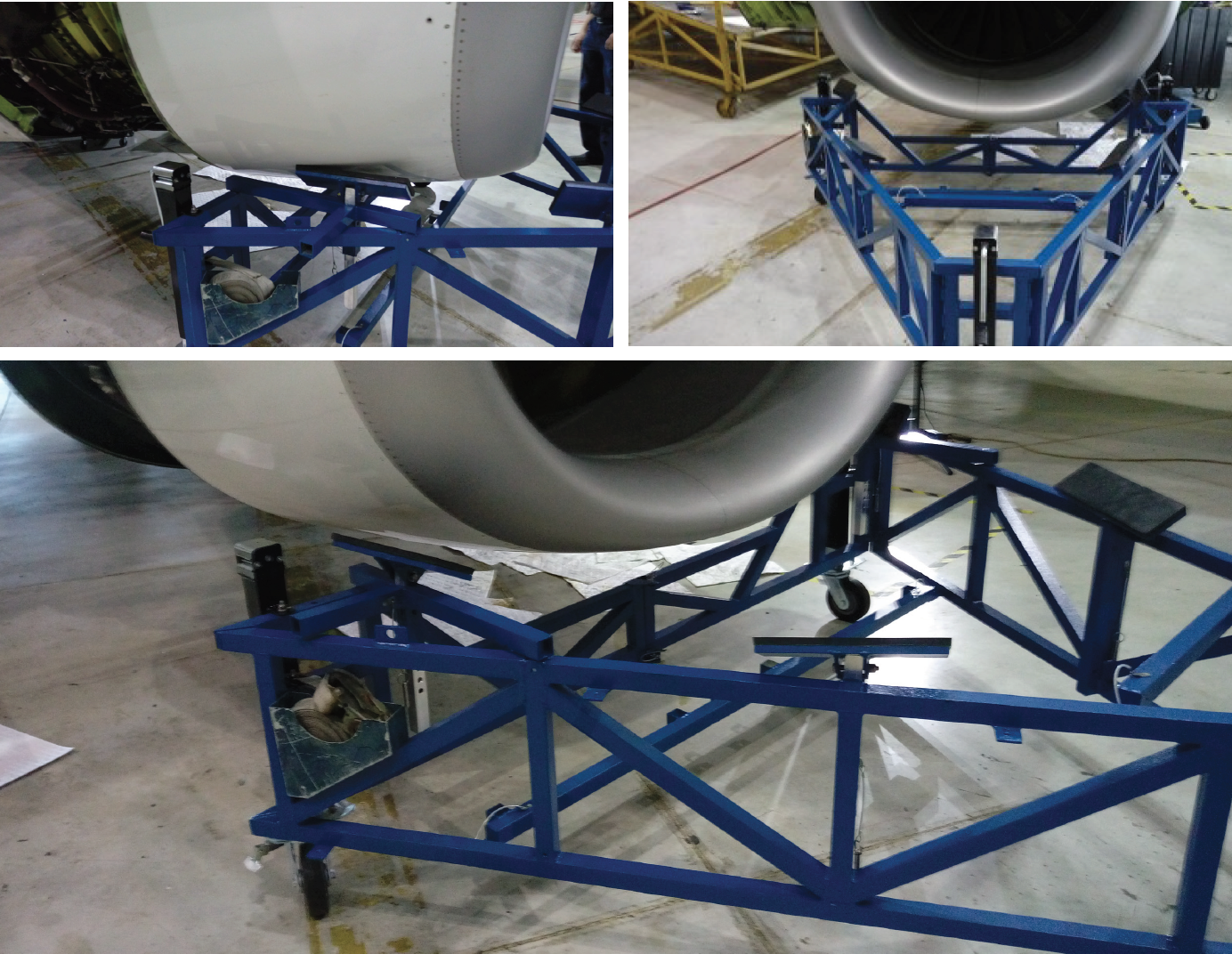 This new and innovative unit will allow for the safe removal and installation of the nose cowl without the need for an overhead crane. This is a ready to ship AOG unit, which has a lightweight and compact shipping configuration.
The Nose Cowl Dolly is able to handle the aircraft nose cowls on a variety of aircraft engines. Our Professional Engineers can design custom models based on your specific requirements.
What Our Customers Are Saying About Our Equipment:
"These stands are an excellent solution to a long-standing problem - providing fall safety protection in difficult to access areas."
Technical Specifications 
Part Number.
DF071560-01
Designed For. 
Nose Cowl Removal & Installation
Movement
1 Person
Height. 
Variable
Material.
Aluminum
Shipping Info (DIMS).
17 9/16″ x 27 1/2″ x 95 1/8″ x 150lbs /
44.6cm x 69.8cm x 241.6cm x 68kg
Foot Print 

84″ x 107 3/4″ x 84 1/2″ /
213.3cm x 273.6cm x 214.6cm

Caster Details.
8″ / 20.3cm Split Castor with Brake and Swivel Lock
Finish.
Powder Coated Finish
Padding Material
Anti-Marking Retention Pads
Aircraft Applicability Chart


Additional Nose Cowl Dolly Resources
NOTE: For previous versions of drawings please visit the library.
Latest News 
Compliance vs Safety - Engine Access Stand >